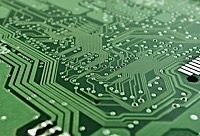 "Innovation: Sparking the Flame"

Thursday, July 14, 2011

Location:
H&R Block Headquarters
One H&R Block Way
Kansas City , MO 64105
RSVP online >>
Revitalize your team at The Chamber's 2011 Innovation Conference scheduled for July 14 at H&R Block World Headquarters. We can help you inspire great ideas from those around you and learn how to turn those concepts into reality.
Our high-energy, resource-packed, full-day conference begins with a keynote from Dennis Bushnell, Chief Scientist for NASA's Langley Research Center. He'll discuss the concept of IDEATION, the creation & evaluation of ideas.
Breakout sessions will follow two tracks: building a regional culture of innovation and success stories from local innovators at every stage of business. We'll also have a midday keynote covering Kansas City's rich history of innovation and a closing keynote addressing the future of innovation in our region.
To read the full, original article click on this link: Greater Kansas City Chamber of Commerce - Business Growth