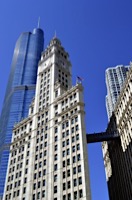 Richard Bendis will speak about  Leveraging Private Public Funds to Grow your Regional Innovation Ecosystem at the following conference:
The 9th Annual Conference of The Technopolicy Network Instruments for Shaping a Knowledge Region - Interregional and International Collaboration in Science Based Regional Development will take place in Leuven & Genk, Belgium. With an Innovation Tour on Monday 17 September and two conference days on Tuesday 18 and Wednesday 19 September.
Click here for the draft progam   The Region
Leuven is one of the most prominent examples of succesful knowledge based regional development in the world. Intensive collaboration between the local government, KU Leuven and the business community Leuven has resulted in a thriving innovative economy.
To read the full, original article click on this link: 9th Annual Conference of Technopolicy
Leveraging Private Public Funds to Grow your Regional Innovation