innovation DAILY
Here we highlight selected innovation related articles from around the world on a daily basis. These articles related to innovation and funding for innovative companies, and best practices for innovation based economic development.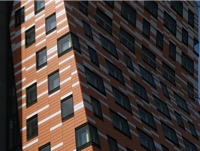 NEW YORK – Ford Motor Co. Chief Operating Officer Mark Fields discussed the automaker's future by first discussing its past – starting with the 1964 World's Fair in New York.
Fields talked about how that event 50 years ago marked a key time for innovation – from Apple introducing a new computer to Ford creating the pony car segment with the Mustang – and how the same basic characteristics of innovation play a key role in successful companies today.
Image: 2015 Mustang 50 Year Limited Edition (Curtesy image)
Receive our DAILY Free Updates
Saturday, 05 April 2014 00:00
Friday, 21 March 2014 00:00
Saturday, 29 March 2014 00:00
Thursday, 10 April 2014 00:00
Monday, 24 March 2014 00:00
Read more...