innovation DAILY
Here we highlight selected innovation related articles from around the world on a daily basis. These articles related to innovation and funding for innovative companies, and best practices for innovation based economic development.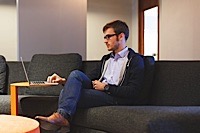 Gaithersburg, Md., March 30, 2015 – Today and tomorrow, more than 400 leaders from life sciences companies, academic institutions, nonprofit organizations, investment funds and government entities across Maryland, Virginia and Washington, D.C. will convene for the first Maryland Regional Biotech Forum. This event, hosted by AstraZeneca and its global biologics research and development arm, MedImmune, in partnership with BioHealth Innovation (BHI), Inc. and the Tech Council of Maryland, will be held at MedImmune's corporate headquarters in Gaithersburg, Maryland. It was launched as part of a collective effort to grow the region's biotech ecosystem and chart a course toward becoming one of the top three biotech hubs in the nation by 2023.
Receive our DAILY Free Updates
Friday, 06 March 2015 01:00
Saturday, 07 March 2015 01:00
Monday, 09 March 2015 00:00
Saturday, 07 March 2015 01:00
Friday, 13 March 2015 00:00
Read more...