innovation DAILY
Here we highlight selected innovation related articles from around the world on a daily basis. These articles related to innovation and funding for innovative companies, and best practices for innovation based economic development.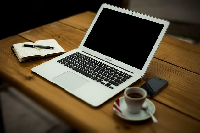 Question: What's the worst business advice somebody gave you when you were starting your business (and how did you prove them wrong)?
1. Don't Do It
"Possibly the most heart-crushing, tear-jerking thing anyone has ever said to me was, "Don't pursue your passion." Not many people can make a living off their creative passions, but I proved them wrong by working hard and never letting other people's opinions affect my life. Now, you can view my work in prominent places in the Washington, D.C. metro area — and on television. "
Image: http://under30ceo.com
Receive our DAILY Free Updates
Sunday, 16 February 2014 01:00
Sunday, 16 February 2014 01:00
Thursday, 20 February 2014 01:00
Tuesday, 11 February 2014 01:00
Tuesday, 18 February 2014 01:00
Read more...