innovation DAILY
Here we highlight selected innovation related articles from around the world on a daily basis. These articles related to innovation and funding for innovative companies, and best practices for innovation based economic development.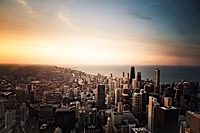 As CEO of JumpStart Inc., a non-profit organization founded to address the lack of entrepreneurial growth in Northeast Ohio, I am sometimes called upon to address the 30-year trend of shrinking entrepreneurship in the U.S.
These numbers are frustrating to many because, from a technological perspective, it should be easier than ever to start a business. Tech costs are falling while access is rising; IT assistance is plentiful, affordable and e-commerce continues to make it easier to compete in almost every dimension.
Receive our DAILY Free Updates
Wednesday, 06 August 2014 00:00
Thursday, 14 August 2014 00:00
Tuesday, 12 August 2014 00:00
Thursday, 07 August 2014 00:00
Tuesday, 19 August 2014 00:00
Read more...