innovation DAILY
Here we highlight selected innovation related articles from around the world on a daily basis. These articles related to innovation and funding for innovative companies, and best practices for innovation based economic development.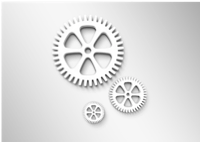 Jacqueline Ros, 26, is the cofounder of Revolar, a Denver-based startup that produces an alert device designed to help people who feel they are in physical danger. The user presses the rectangular plastic Revolar, the size of a key chain, and it sends a signal to five designated loved ones who know to phone immediately. The signal is delivered via an app or a text message. Two presses signal a yellow alert, which means danger; three or more signal an emergency. If the user doesn't respond to a call, Revolar uses GPS data and Google maps to communicate her whereabouts to her contacts. Launched in 2014, Revolar, which has 21 employees, has raised more than $3.5 million in venture capital. Since the company started retailing the $99 device in April, it has sold 4,000 Revolars through its website and through Brookstone. In this edited and condensed interview, Ros describes the lessons she has learned on her journey from an idea, through a series of pitch contests, incubators and accelerators.
Receive our DAILY Free Updates
Monday, 06 June 2016 00:00
Saturday, 04 June 2016 00:00
Tuesday, 07 June 2016 00:00
Friday, 03 June 2016 00:00
Friday, 17 June 2016 00:00
Read more...