innovation DAILY
Here we highlight selected innovation related articles from around the world on a daily basis. These articles related to innovation and funding for innovative companies, and best practices for innovation based economic development.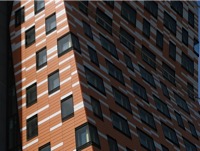 At the Massachusetts Institute of Technology (MIT), university president Rafael Reif sees the future.
Universities like MIT are now about more than just higher education; they've become a source of groundbreaking research and innovation. At MIT, 89 percent of undergraduate students participate in research opportunities by graduation, working on cutting-edge research projects.
Receive our DAILY Free Updates
Wednesday, 05 October 2016 00:00
Saturday, 01 October 2016 00:00
Wednesday, 12 October 2016 00:00
Thursday, 06 October 2016 00:00
Tuesday, 11 October 2016 00:00
Read more...