innovation DAILY
Here we highlight selected innovation related articles from around the world on a daily basis. These articles related to innovation and funding for innovative companies, and best practices for innovation based economic development.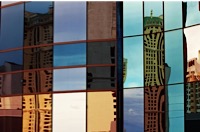 Santa Monica, Calif. (October 20, 2014) – Today 32 cities launched Next Century Cities, a bipartisan, city-to-city initiative dedicated to ensuring the availability of next-generation broadband Internet for all communities. The cities and their elected leaders are joining together to recognize the importance of leveraging gigabit-level Internet to attract new businesses and create jobs, improve health care and education, and connect residents to new opportunities.
Next Century Cities will support communities and their elected leaders across the country as they seek to ensure that all have access to fast, affordable, and reliable Internet. Today's launch, held at a dynamic coworking space for Santa Monica's technology companies, convened mayors and other leaders from 31 cities for a cross-cutting discussion about what's worked in their cities and how to support next-generation networks nationwide.
Image: Free Digital Photos
Receive our DAILY Free Updates
Thursday, 09 October 2014 00:00
Thursday, 09 October 2014 00:00
Friday, 26 September 2014 00:00
Monday, 29 September 2014 00:00
Monday, 13 October 2014 00:00
Read more...