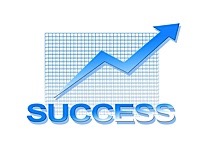 NUMBERS AND BULLET POINTS AREN'T THE ONLY THINGS DRIVING EXECUTIVE DECISION MAKING. A RECENT COMPETITION PITTING MBAS AGAINST DESIGN STUDENTS REVEALS THAT BUSINESS STUDENTS HAVE A SHORT-SIGHTED SKILL SET.
This year marks the third anniversary of the Rotman Design Challenge. It started out as a commendable experiment by the school's Business Design Club to expose MBAs at the University of Toronto's Rotman School of Management to the value of design methods in business problem solving. This year, the competition drew teams from a few other MBA schools and some of the best design schools in North America. As a final-round judge, I had a front-row seat to the five best solutions to the competition's challenge: To help TD Bank foster lifelong customer relationships with students and recent graduates while encouraging healthy financial behaviors.
To read the full, original article click on this link: Need To Solve A Tough Business Problem? Look Beyond The MBAs | Co.Design: business + innovation + design
Receive our DAILY Free Updates
Monday, 14 September 2015 00:00
Friday, 25 September 2015 00:00
Monday, 14 September 2015 00:00
Thursday, 03 September 2015 00:00
Friday, 11 September 2015 00:00
Read more...