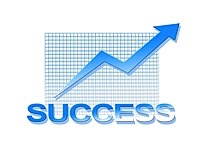 By: Joesph P. Allen and Diane Palmintera
On May 20, 2013, the White House Lab-To-Market Inter-Agency Summit was held in Washington, D.C. The Summit was organized by the White House Office of Science and Technology Policy and the National Institutes of Health's Heart, Lung, and Blood Institute. The purpose of the meeting was extraordinary: asking national experts outside of the federal agency system to recommend ways to increase the return-on-investment for the $140 billion annual taxpayer expenditure on federally-funded research and development.
The format for the meeting also was unusual. Research agencies nominated 20 national experts experienced in various phases of technology commercialization to participate in the Summit. The Administration placed no preconditions or limitations on the expert Panel and asked it to focus on "transformative" ideas. We were privileged to be asked to serve as the Summit's co-chairs.