innovation DAILY
Here we highlight selected innovation related articles from around the world on a daily basis. These articles related to innovation and funding for innovative companies, and best practices for innovation based economic development.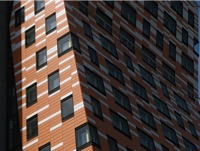 I usually enjoy making fun of people who walk around wearing Bluetooth headsets, seemingly talking to themselves. So of course I felt like a hypocrite last week wandering around downtown San Francisco doing exactly that.
I had an excuse, though. The rise of wearable gadgets means touch displays are getting ever smaller, and in some cases they may not be the best way to interact with these new devices. Voice-activated assistants like Siri and Google Now, meanwhile, are becoming increasingly popular. So I wanted to see how easy it would be to control both an iPhone and an Android smartphone with my voice, without having to touch them (spoiler: not very, but voice control does show promise).
Image: http://www.technologyreview.com - So controlling: There are plenty of things you can do on your smartphone via voice control. Texting isn't always that easy, though.
Receive our DAILY Free Updates
Thursday, 14 July 2016 00:00
Thursday, 07 July 2016 00:00
Tuesday, 05 July 2016 00:00
Thursday, 28 July 2016 00:00
Tuesday, 05 July 2016 00:00
Read more...