innovation DAILY
Here we highlight selected innovation related articles from around the world on a daily basis. These articles related to innovation and funding for innovative companies, and best practices for innovation based economic development.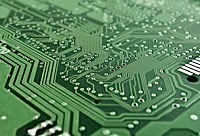 I was about 15 minutes late for my first phone call with Jan Scheuermann. When I tried to apologize for keeping her waiting, she stopped me. "I wasn't just sitting around waiting for you, you know," she said, before catching herself. "Well, actually I was sitting around."
Scheuermann, who is 54, has been paralyzed for 14 years. She had been living in California and running a part-time business putting on mystery-theater dinners, where guests acted out roles she made up for them. "Perfectly healthy, married, with two kids," she says. One night, during a dinner she'd organized, it felt as if her legs were dragging behind her. "I chalked it up to being a cold snowy night, but there were a couple of steps in the house, and boy, I was really having trouble," she says.
Image: http://www.technologyreview.com/
Receive our DAILY Free Updates
Friday, 11 November 2016 23:00
Wednesday, 09 November 2016 23:00
Friday, 25 November 2016 00:00
Wednesday, 09 November 2016 23:00
Tuesday, 29 November 2016 00:00
Read more...