innovation DAILY
Here we highlight selected innovation related articles from around the world on a daily basis. These articles related to innovation and funding for innovative companies, and best practices for innovation based economic development.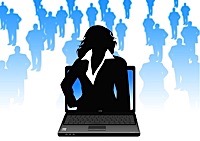 The numbers seem astonishing: Last year, Kickstarter, the largest crowdfunding site, raised over $312M from over 2 million backers, funding 18,000 projects. Though raising money from large crowds to fund new artistic and cultural endeavors is not new, the speed at which internet crowdfunding has taken off – from almost nothing to hundreds of millions of dollars in just a couple of years – has caught the notice of policy makers, entrepreneurs, and investors.
On this wave of optimism, in April of 2012, President Obama signed the JOBS act, legalizing equity crowdfunding (previously, crowdfunding investment was strictly a donation, perhaps in return for a product or reward). As of today, the SEC is still writing the rules that will allow equity crowdfunding to occur in practice, and over 1,000 companies appear to be ready to enter the equity crowdfunding space as soon as those regulations are finalized. But not everyone is excited about crowdfunding, a number of pundits and analysts have expressed concern that crowdfunding, especially equity crowdfunding, is likely to lead to a lot of fraudulent projects, failed businesses, and naive investments.
Receive our DAILY Free Updates
Tuesday, 09 June 2015 00:00
Tuesday, 16 June 2015 00:00
Friday, 05 June 2015 00:00
Thursday, 18 June 2015 00:00
Wednesday, 10 June 2015 00:00
Read more...