innovation DAILY
Here we highlight selected innovation related articles from around the world on a daily basis. These articles related to innovation and funding for innovative companies, and best practices for innovation based economic development.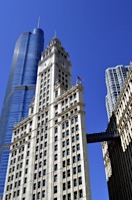 Here in Washington, we woke up to a thick blanket of snow from the largest snowstorm of an already active winter season. The federal government, schools and stores have closed. It got me thinking about what a snow day can tell you about your office, agency or company. It's a good test that reveals a lot about how you are organized, your technology and your culture.
At my company, we regularly work across multiple client sites, at home, in our D.C. office and in multiple states—snow or no snow. Flexibility is one of our core values. So when a snow day hits, we just keep going. It's not that different than any other day working from home except for the parents of young children whose schools are closed.
Image Courtesy of Victor Habbick / FreeDigitalPhotos.net
Receive our DAILY Free Updates
Monday, 06 June 2016 00:00
Saturday, 04 June 2016 00:00
Tuesday, 07 June 2016 00:00
Friday, 03 June 2016 00:00
Friday, 17 June 2016 00:00
Read more...