innovation DAILY
Here we highlight selected innovation related articles from around the world on a daily basis. These articles related to innovation and funding for innovative companies, and best practices for innovation based economic development.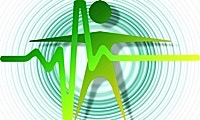 Niklas Zennstrom knows technology and knows the venture capital business. He co-founded communications powerhouse Skype, which he sold to eBay for $3.1 billion in 2005. Then he was part of a group that reacquired it and sold it again, to Microsoft, for $8.5 billion in 2011. In between those two deals he started a venture firm that has made more than 50 investments.
Despite those credentials, as an investor Zennstrom keeps his distance from the world's technology mecca. Atomico, the firm he founded in 2006, has offices in London, Beijing, São Paulo, Istanbul and Tokyo, and focuses mainly on entrepreneurs outside Silicon Valley.
Image: Niklas Zennstrom, founding partner and CEO at Atomic and co-founder and former CEO at Skype. Reuters
Receive our DAILY Free Updates
Saturday, 10 September 2016 00:00
Wednesday, 31 August 2016 00:00
Thursday, 08 September 2016 00:00
Monday, 19 September 2016 00:00
Monday, 29 August 2016 00:00
Read more...