innovation DAILY
Here we highlight selected innovation related articles from around the world on a daily basis. These articles related to innovation and funding for innovative companies, and best practices for innovation based economic development.

Presents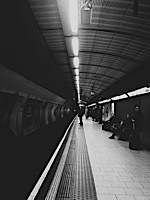 Monday, June 11, 12:00 pm to 12:30pm ET
Presenters:
Richard Bendis
Founding President and CEO, Innovation America
and Publisher, Innovation Daily

Mark L. Rohrbaugh, Ph.D., J.D.
Director
Office of Technology Transfer
National Institutes of Health
Department of Health and Human Services
Register for this series here:
https://www2.gotomeeting.com/register/597910794
ABOUT THIS WEBINAR
Rich Bendis and Dr. Mark Rohrbaugh will discuss a new Entrepreneur-in-Residence (EIR) program financed by BioHealth Innovation (BHI) which places a full-time, experienced, serial entrepreneur inside the National Institutes of Health (NIH), Office of Technology Transfer. This EIR is designed to be an active partner with research institutions to source, fund, and grow high-potential, early-stage products through project-focused companies. The entrepreneurs in the program support the formation of new companies based upon innovative discoveries in the areas of drugs, vaccines, therapeutics, diagnostics, and medical devices from the intramural research programs at the NIH and Food and Drug Administration (FDA), as well as from universities and businesses. The EIR will find, evaluate, and support the development of new start-up companies based upon technology license agreements from technology transfer offices or equivalent units within the research institutions.
We are all familiar with and understand the phrase "Less is more". It's the very notion that simplicity and clarity lead to good form. The thought first appeared in print via a mid 19th Century poet Robert Browning and the phrase has been used to describe the stylings of architect and furniture designer Ludwig Mies Van Der Rohe. If you're drawn to the simplistic and clean designs IKEA is now famous for, you can thank Van Der Rohe. Even the Wu-Tang Clan had their way of expressing this classic sentiment during the song "As High as Wu-Tang Get" when they uttered, "Make it brief son, half short and twice strong". It's a truism and something we innately feel to be correct. Yet when it comes to Open Innovation, the space as a whole struggles to very concisely explain the processes, the why behind, and the benefits that can be realized.
When we caught up with Chris Arsenault at his downtown office Thursday, he was bubbling with enthusiasm about investment prospects in Montreal.
"There's so much going on right now," said the managing partner of venture capital firm iNovia Capital, which has close to $300 million in investment assets.
There's more activity than there's been in years for VC investors, who typically provide the seed money and later-stage financing for entrepreneurs with bright ideas.
The 2-and-20 compensation structure for venture capital funds is a one-size-fits-all approach that misaligns incentives and can help VCs to get paid handsomely while their funds perform abysmally.
That was one conclusion from a much-discussed report on the venture capital industry from the Kauffman Foundation last month.
"It's interesting that VCs have positioned themselves as supporters, financers, and even instigators of innovation, yet there has been so little innovation within the VC industry itself," the report states.
Receive our DAILY Free Updates
Wednesday, 27 August 2014 00:00
Tuesday, 19 August 2014 00:00
Thursday, 11 September 2014 00:00
Saturday, 06 September 2014 00:00
Saturday, 06 September 2014 00:00
Read more...