innovation DAILY
Here we highlight selected innovation related articles from around the world on a daily basis. These articles related to innovation and funding for innovative companies, and best practices for innovation based economic development.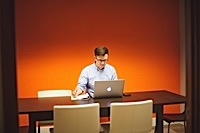 Venture capitalists often overlook Canada as a key market for technology investment opportunities. However, Mohr Davidow Ventures General Partner Katherine Barr wrote in a guest post at VentureBeat that Canada is now a key market to look out for as important changes have been made in its technology and regulatory ecosystems in the past five years. There is a new era of innovation taking place in the country which has supported the growth of standout firms like HootSuite, Kik and Indochino.
Receive our DAILY Free Updates
Monday, 06 June 2016 00:00
Saturday, 04 June 2016 00:00
Tuesday, 07 June 2016 00:00
Friday, 03 June 2016 00:00
Friday, 17 June 2016 00:00
Read more...