innovation DAILY
Here we highlight selected innovation related articles from around the world on a daily basis. These articles related to innovation and funding for innovative companies, and best practices for innovation based economic development.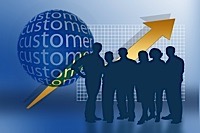 Have you ever wondered what your boss really thinks of you? Of course she treats you with respect and thanks you for your efforts, but how much of that polite behavior is just part of ordinary courtesy? And if the company started tipping into the red, how serious would its troubles have to be before someone decided to cut your position or replace you with an employee who could accept half your salary? In other words, how invaluable are you…honestly?
Image Courtesy of stockimages / FreeDigitalPhotos.net
Receive our DAILY Free Updates
Monday, 26 October 2015 23:00
Monday, 26 October 2015 23:00
Thursday, 05 November 2015 23:00
Monday, 02 November 2015 23:00
Friday, 06 November 2015 23:00
Read more...