innovation DAILY
Here we highlight selected innovation related articles from around the world on a daily basis. These articles related to innovation and funding for innovative companies, and best practices for innovation based economic development.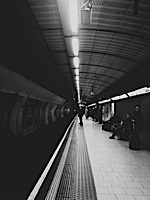 While most of us 9-to-5ers hunch over in boxy, fluorescent-lit cubicles, feeling lucky if our office has a snack machine, the Google employees of the world are zooming around on scooters, slipping down tube slides, playing on their indoor putting greens, and gloating about the awesomeness of their offices. If they can even be called offices--the designs of these nerd playgrounds so outclass your average corral of homogenous desks that we had to round them all up in a grand, jealousy (and sometimes eye-roll)-inducing slide show, on the occasion of Google unveiling its new Mexico headquarters. As one Google spokesperson told the New York Times, designers of Google offices have but one goal: "to create the happiest, most productive workplace in the world." Marvel at the most over-the-top workspaces of Google's big happy techie family and lament not being better at computer science.
Image: http://www.fastcodesign.com
Receive our DAILY Free Updates
Saturday, 10 September 2016 00:00
Wednesday, 31 August 2016 00:00
Thursday, 08 September 2016 00:00
Monday, 19 September 2016 00:00
Monday, 29 August 2016 00:00
Read more...