innovation DAILY
Here we highlight selected innovation related articles from around the world on a daily basis. These articles related to innovation and funding for innovative companies, and best practices for innovation based economic development.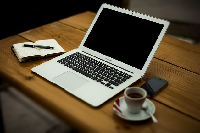 Governors throughout the United States recognize the importance of creating and implementing technology-based economic development strategies. As a result of economic growth being more tied to human capital and technology, regions, states, and countries have to distinguish themselves from their peer competitors. Indiana and others are developing ways to combat these challenges.
In 2012-2013, many states implemented or expanded initiatives to help build their economies. The leaders of these states come from different political parties, but recognize the importance of these efforts. Many of the states referenced on the list are likely to be likely suspects, while others may be more surprising to you. Please find below a list of the states I have chosen to highlight:
1. Idaho: Governor Butch Otter (Republican) signed into law legislation that creates the Idaho Global Entrepreneurial Mission. This program is an industry-university research partnership to accelerate technology transfer. The state is providing $5 Million in funding to launch the program.
Receive our DAILY Free Updates
Saturday, 02 May 2015 00:00
Tuesday, 05 May 2015 00:00
Monday, 04 May 2015 00:00
Tuesday, 05 May 2015 00:00
Saturday, 16 May 2015 00:00
Read more...