innovation DAILY
Here we highlight selected innovation related articles from around the world on a daily basis. These articles related to innovation and funding for innovative companies, and best practices for innovation based economic development.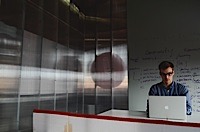 PHOENIX, Aug. 29, 2012 -- The Arizona Technology Council in conjunction with the Arizona Commerce Authority, today announced Student and Teacher Awards as well as Individual Award winners and Company Award finalists for the 2012 Governor's Celebration of Innovation Awards (GCOI) presented by Avnet, Inc. Honoring the state's centennial year, the event has the theme of "100 Years of Innovation: 1912-2012" and will take place November 8, 2012 from 3:30 p.m. - 9:00 p.m. at the Phoenix Convention Center, 100 North Third Street, in the North Building, 100 Level.
"The GCOI awards event honors leaders whose vision, passion and dedication are helping to change the world and propel Arizona to a position of economic strength," said Steven G. Zylstra, president and CEO of the Arizona Technology Council. "I congratulate this year's teachers, students, company finalists and individual award winners, all of which are truly making a difference." The winners and finalists were evaluated and chosen by a selection committee of experts independent of the Council. Committee members included: Hunter Bennett, OneNeck IT Services Susan Engle, Avnet, Inc.
Receive our DAILY Free Updates
Saturday, 29 November 2014 00:00
Saturday, 22 November 2014 00:00
Wednesday, 19 November 2014 00:00
Saturday, 22 November 2014 00:00
Monday, 01 December 2014 00:00
Read more...