innovation DAILY
Here we highlight selected innovation related articles from around the world on a daily basis. These articles related to innovation and funding for innovative companies, and best practices for innovation based economic development.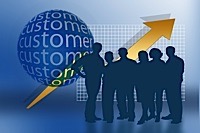 Remember your first business loan? Or, if you're like many entrepreneurs, you may have initially bootstrapped your startup by buying some stuff on your credit card. You were excited and apprehensive: Excited because now you had the cash to invest in your business, apprehensive because you had just taken on a debt you would have to repay.
But that was okay, because you were confident you could create more value than the interest you would pay. Even though you eventually have to pay off a financial debt, gaining access to the right resources now often marks the difference between success and failure.
Receive our DAILY Free Updates
Tuesday, 04 August 2015 00:00
Thursday, 13 August 2015 00:00
Monday, 03 August 2015 00:00
Saturday, 08 August 2015 00:00
Wednesday, 12 August 2015 00:00
Read more...