innovation DAILY
Here we highlight selected innovation related articles from around the world on a daily basis. These articles related to innovation and funding for innovative companies, and best practices for innovation based economic development.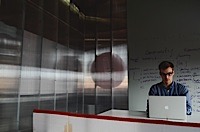 ONE day, when my children are a little older, I will gather them close and I will tell them about how I lived through the Great Format Wars.
I will recount to them a seemingly endless cycle of battles. From LP to cassette to minidisk (oh wait — not to minidisk) to CD. From Betamax to VHS to DVD to HD-DVD to Blu-ray. From punchcards to magnetic tape to floppy disks to zip drives to DVD-ROMs.
Some were dirty little skirmishes, like the Eight-Track Incursion of the late 1960s. But, oh, there are epic tales to be told as well: How my children's hearts will leap and dive (assuming they are not the kind to be bored to distraction by what Dad is droning on about) as they hear about VHS and Betamax, each bringing the other ever closer to oblivion, and how only one of them left the battlefield — only to fall victim to a far nimbler opponent, DVD, which was waiting in the wings.
Receive our DAILY Free Updates
Wednesday, 27 August 2014 00:00
Thursday, 11 September 2014 00:00
Saturday, 06 September 2014 00:00
Saturday, 06 September 2014 00:00
Saturday, 23 August 2014 00:00
Read more...