innovation DAILY
Here we highlight selected innovation related articles from around the world on a daily basis. These articles related to innovation and funding for innovative companies, and best practices for innovation based economic development.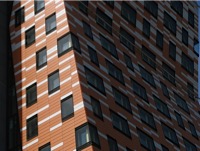 In its brief, 4-year history, The Scientist's annual Top 10 Innovations contest has become a showcase of the coolest life science tools to emerge in the previous year. This year's installment is no exception. We received more than 65 entries describing exciting new technologies and intriguing methodologies that made their way into labs in 2011.
Our panel of expert judges sifted through the submissions, and the cream of all these innovative products rose to the top. Björn Brembs, from the Freie Universität in Berlin, Medical University of Vienna neuronal cell biologist Michael Kiebler, Pacific Northwest National Laboratory biologist H. Steven Wiley, and Aris Persidis, president of Biovista, a pharmaceutical services company, combined forces to see that the very best of the entries were awarded this year's prizes.
Receive our DAILY Free Updates
Saturday, 05 April 2014 00:00
Saturday, 29 March 2014 00:00
Thursday, 10 April 2014 00:00
Wednesday, 09 April 2014 00:00
Friday, 28 March 2014 00:00
Read more...