innovation DAILY
Here we highlight selected innovation related articles from around the world on a daily basis. These articles related to innovation and funding for innovative companies, and best practices for innovation based economic development.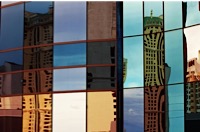 The University of Maryland at College Park has a new Ferrari of a supercomputer, and it's students who are taking it for a test drive.
Some 60 students enrolled in the university's high-performance-computing boot camp, now in its second of two weeks, are the first to make use of Deepthought2, the newest supercomputer in higher education. The $4.2-million machine has a processing speed of about 300 teraflops, meaning it can complete up to 300 trillion operations per second, and it has a petabyte of storage. It is the equivalent of 10,000 laptops working together simultaneously, university officials say.
Image: Staff members put the finishing touches on Deepthought2, a new supercomputer at the U. of Maryland. (Photo courtesy of U. of Maryland)
Receive our DAILY Free Updates
Friday, 11 November 2016 23:00
Wednesday, 09 November 2016 23:00
Friday, 25 November 2016 00:00
Wednesday, 09 November 2016 23:00
Tuesday, 29 November 2016 00:00
Read more...