innovation DAILY
Here we highlight selected innovation related articles from around the world on a daily basis. These articles related to innovation and funding for innovative companies, and best practices for innovation based economic development.

T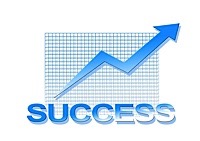 he U.S. Census Bureau has released an infographic in honor of Independence Day. The interesting part from a Silicon Valley perspective? The technology used to collect and analyze the data.
The first census was taken in 1790 with paper and pencil, of course, and was primarily intended to determine the number of military-age men in a country with only 3.9 million people.
Exactly 100 years later in 1890, technology came to the aid of over-worked tabulators as a Census employee, Herman Hollerith, invented a punch-card based calculation system. Interestingly, he later founded the Tabulating Machine Company that 20 years later would become the basis of IBM.
Receive our DAILY Free Updates
Thursday, 09 October 2014 00:00
Thursday, 09 October 2014 00:00
Friday, 26 September 2014 00:00
Monday, 13 October 2014 00:00
Saturday, 04 October 2014 00:00
Read more...