innovation DAILY
Here we highlight selected innovation related articles from around the world on a daily basis. These articles related to innovation and funding for innovative companies, and best practices for innovation based economic development.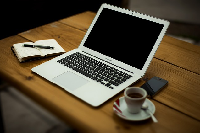 ATHENS, Ohio – The Center for Advanced Professional Studies of the Blue Valley School District of Overland Park, Kan., has been named a finalist for the National Business Incubation Association's 2013 Incubator Innovation Award for its CAPS Incubator program. The winner of the prestigious award will be announced April 9 at NBIA's 27th International Conference on Business Incubation in Boston.
The CAPS Incubator program is designed for entrepreneurial-minded students seeking high-tech resources and multi-talented teams to innovate and accelerate their ideas. The program provides access to industry mentors, networking and collaboration opportunities, and assistance with prototyping and proof of concept, leading to the creation of successful businesses that commercialize the entrepreneurial students' products or services.
Receive our DAILY Free Updates
Tuesday, 09 June 2015 00:00
Tuesday, 16 June 2015 00:00
Friday, 05 June 2015 00:00
Thursday, 18 June 2015 00:00
Monday, 15 June 2015 00:00
Read more...