innovation DAILY
Here we highlight selected innovation related articles from around the world on a daily basis. These articles related to innovation and funding for innovative companies, and best practices for innovation based economic development.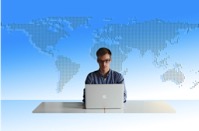 For founders, taking funding is about more than adding working capital — it acts as a catalyst for things to come. It provides a third-party validation that attracts the interest of media, customers, and potential executives you want to hire.
Before taking funding, however, you have to know if you're ready to light that fire. More importantly, founders need to have a specific plan for what to do with all that cash because too often, startups go guns blazing after a Series A just because it's the logical next step. Here are several questions to consider before your big payday.
Image: http://www.freeimages.com/browse.phtml?f=view&id=21879
Receive our DAILY Free Updates
Saturday, 10 September 2016 00:00
Wednesday, 31 August 2016 00:00
Thursday, 08 September 2016 00:00
Monday, 19 September 2016 00:00
Friday, 09 September 2016 00:00
Read more...