innovation DAILY
Here we highlight selected innovation related articles from around the world on a daily basis. These articles related to innovation and funding for innovative companies, and best practices for innovation based economic development.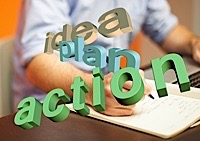 Ask any small business owner and nine times out of ten you'll hear, "If you want something done right, you'll have to do it yourself."
This is an accepted mantra among many, and at times, it's true. When you have a lean staff and limited resources and talent, sometimes you just have to roll up your sleeves and put your shoulder to the grindstone.
Receive our DAILY Free Updates
Saturday, 08 August 2015 00:00
Thursday, 13 August 2015 00:00
Wednesday, 12 August 2015 00:00
Monday, 10 August 2015 00:00
Thursday, 20 August 2015 00:00
Read more...