innovation DAILY
Here we highlight selected innovation related articles from around the world on a daily basis. These articles related to innovation and funding for innovative companies, and best practices for innovation based economic development.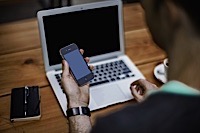 It's hard to get excited about a biotech shared-space in 2016.
Four years ago, it was an exciting and rapidly diversifying field. Now incubators are par for the course, with most Big Pharma and many institutions operating their own version.
Mass Innovation Labs was late to the game, opening in May 2015. But it is clearly doing something different.
According to CEO Amrit Chaudhuri, graduates of Mass Innovation Lab's program have collectively licensed and raised over $4 billion. The overall valuation of those companies now exceeds $40 billion.
Receive our DAILY Free Updates
Friday, 11 November 2016 23:00
Wednesday, 09 November 2016 23:00
Friday, 25 November 2016 00:00
Wednesday, 09 November 2016 23:00
Tuesday, 29 November 2016 00:00
Read more...