innovation DAILY
Here we highlight selected innovation related articles from around the world on a daily basis. These articles related to innovation and funding for innovative companies, and best practices for innovation based economic development.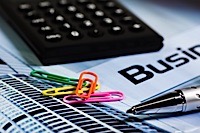 Honduras has a lot of potential. There is a large bilingual population (there are about 728 bilingual schools in the country), a relatively well-built ICT infrastructure (aimed to attract outsourcing from less than 1,000 miles-away Miami) and an increasingly stable government. The Index of Economic Freedom describes the country's business regulations as relatively benign, except perhaps in the area of labor relations. Efforts are also underway to map an emerging entrepreneurship ecosystem. For example, a national Honduras Emprende 2012 business plan contest recently involved actors from various sectors, including academia, and then set out to map the national institutional entrepreneurship ecosystem.
All this makes it even more tragic that Honduras must struggle so much with drug trafficking, violent crime and youth gangs who deter entrepreneurs—particularly in its capital city. In fact, a CID Gallup survey ranked Tegucigalpa as the most dangerous city in Central America. Not surprisingly, high-growth businesses are still only associated with traditional family names in the business world, rather than the "risk-taking startup culture" of nascent entrepreneurs now so prevalent elsewhere on the continent. Last November's Chamber of Commerce survey outlining the scale of forced closures from gang violence tells policymakers interested in promoting new firm formation that their task is less about tax or regulatory burdens, but rather major institutional reforms to strengthen the legal system. In short, it is back to the basics for Honduras if it hopes to spur more dynamic economic growth across the country.
However, the government need not be alone in tackling these challenges. Deeper public-private dialogue has been taking place, with ecosystem players such as Junior Achievement, the Global Entrepreneurship Week movement (the Ministry of Education has been engaging with GEW since 2009) and the Tegucigalpa Chamber of Commerce all helping government to leverage entrepreneurship for these purposes. Once more, it is where top-down reforms meet bottom-up innovators that you will find positive action and impact—even when the challenge is a nation's very own system of law.
Tags: Chris Haughey, Tegu, Ibero-American Summit of Young Entrepreneurs,
ShareThis No Comments to Display
Name: Email: Comment:
Privacy & Terms Submit The Policy Dialogue on Entrepreneurship brings to light various policies and initiatives to advance innovation and drive economic growth.
About the Authors
Receive our DAILY Free Updates
Wednesday, 24 April 2013 00:00
Tuesday, 23 April 2013 00:00
Monday, 22 April 2013 00:00
Thursday, 25 April 2013 00:00
Tuesday, 23 April 2013 00:00
Read more...