innovation DAILY
Here we highlight selected innovation related articles from around the world on a daily basis. These articles related to innovation and funding for innovative companies, and best practices for innovation based economic development.

Partnership between the New York City Department of Small Business Services (SBS), the Kauffman Foundation and the Levin Institute Helped Turn Entrepreneurial Dreams into Successful Businesses, Creating Hundreds of New Jobs for New Yorkers
New York, NY— February 9, 2011—The Levin Institute - a 21st century model for learning, research and public engagement that addresses key aspects of globalization - and the Department of Small Business Services announced today that more than 1,000 New Yorkers completed the Kauffman FastTrac® program. Kauffman FastTrac courses help entrepreneurs develop the skills needed to start and grow successful businesses. Recognizing that small businesses are a driving force behind the recovery and growth of New York City's economy, The Department of Small Business Services partnered with the Ewing Marion Kauffman Foundationand The Levin Institute in March 2009 to implement an intense FastTrac program for New Yorkers under the leadership of Mayor Michael Bloomberg.
A new model for developing cures is winning battles in the war against disease in laboratories, clinics and research centers around the world. The hallmarks of this movement are collaboration and the sharing of intellectual property in a wide-open manner that cuts against the grain of traditional for-profit drug discovery.

The new initiatives take many forms. Some target conditions ranging from Alzheimer's to tuberculosis through alliances of foundations, nonprofits, universities, corporations and government agencies. Others make years of research available at the click of a mouse button to scientists around the world. Still others are carving out new financial and regulatory paths for bringing drugs to market at an accelerated pace.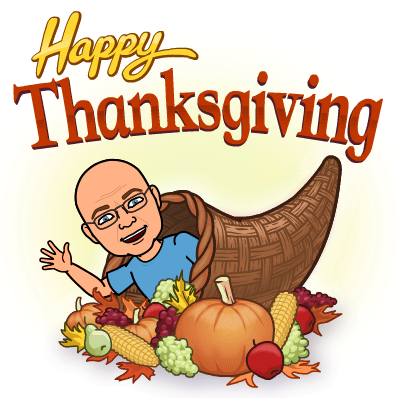 Chuck Patterson had grown up skiing dangerous big-mountain terrain; he had also surfed plenty of large, thunderous waves.

But never, until recently, had he or anyone else donned skis and used them to surf the gargantuan swells at a notoriously treacherous spot called Jaws, off the Hawaiian island of Maui.
There is an innovation emergency in Europe and a huge amount of work lies ahead if the EU is to close the innovation gap with competitors the US and Japan, writes Jonathan Zuck, president of the Association for Competitive Technology, in an exclusive commentary for EurActiv.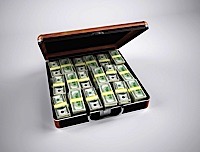 In a bid to get people spending again, retailers distributed $332 billion in coupons last year, a 7 percent rise from 2009, according to NCH Marketing Services.

We identified the 10 cities where people are most addicted to coupons, based on data from Coupons.com.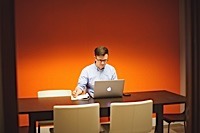 Throughout the history of franchising, there have been some amazing rags-to-riches stories, many of which have entered the realm of modern business lore. When the Franchise Help staff and Matt Wilson decided to assemble a list of the 10 most famous franchise founders of all time, it quickly became clear that achieving any kind of consensus about this ranking would be nearly impossible given all the great candidates from which to choose.
T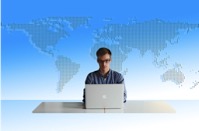 o paraphrase Homer Simpson, e-mail is the cause of — and solution to — all of life's problems. That's why we spend so much time talking about e-mail efficiency, inbox management, and better messaging strategies.

Indeed, just the other day Rick recapped The 99 Percent blog's recommendations for e-mail etiquette for the super-busy.

Having reviewed the blog's advice, though, it seems to me that it's not really about etiquette so much as just advice for communicating more effectively and efficiently. If you apply these tips, your e-mail will be more lucid, which will result in fewer traded messages, faster responses, and less time in your inbox. It might look like etiquette, but it's really quite self-serving.
In most companies, there's a profound tension between the right-brainers (for lack of a better term) espousing design, design thinking and user-centered approaches to innovation and the left-brained, more spreadsheet-minded among us. Most C-suites are dominated by the latter, all of whom are big fans of nice neat processes and who pay good money to get them implemented rigorously. So often, the innovation process is treated as a simple, neat little machine. Put in a little cash and install the right process, and six months later, out pops your new game-changing innovation -- just like toast, right from the toaster. But that, of course, is wrong.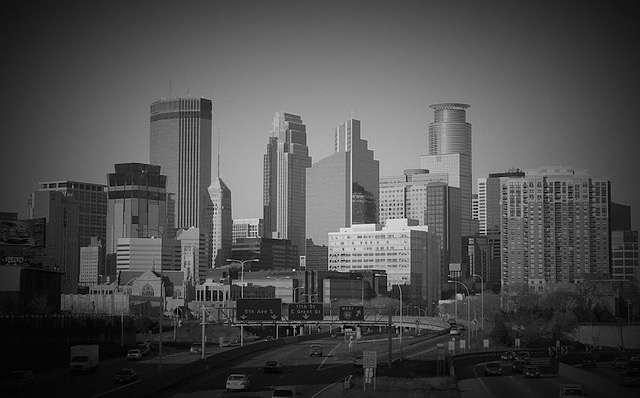 You just read another story on how quickly certain angels invest and you're secretly admiring their ability to make decisions on the spot. Now you're thinking: Due diligence is SO yesterday. Screw it and close more deals already!

Do what you want; you're investing your own money, not ours. But first, check out our interview with Bill Payne, Angel of the Year in 2009. You might rethink your "strategy."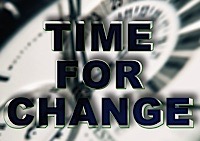 Crowdfunding's growing up.

On one such site, 13,512 people recently raised nearly $1 million for a Chicago designer. And fan-funding sites are now bankrolling albums from established music acts, not just dodgy indie bands.

But just how much are these services making for members, and for themselves?

I've spent the last few weeks collecting data on the sector, by talking with all the main crowdfunding platforms…

My conclusion: an estimated $80 million has been pledged through these sites, by fewer than a million supporters. But not everyone gets funded, and returns for the sites themselves appear modest.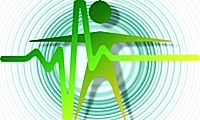 It takes different leadership to increase collaboration and support social learning in the workplace. Leadership is the key, not technology. Most of our leadership practices come from a command and control military legacy that have been adopted by the business world for the past century. But hierarchies don't help us manage in networks, whether they be social, value or organizational networks. Steve Denning explains:

Saying that hierarchies are needed is like arguing for smoking cigarettes. Hierarchies are a harmful habit that we need to break. We may be addicted to them, so that breaking the habit is hard, but the way forward is clear.
Well, that was fast.

Only three years after the iPhone launched, the smartphone market is already bigger than the PC market.

According to IDC, 101 million smartphones were sold in Q4, versus 92 million PCs.

Smartphone shipments, meanwhile, grew 87% year over year, while PCs only grew 3%.
May I call it the expertise business? As a provider, I made a good living with business planning consulting on my own for 11 years and as an employee of larger consulting companies for nine years. As a client, I've worked with some excellent attorneys, some good and not-so-good accountants, and good and not-so-good package designers, copywriters, graphic artists, and public relations consultants. And I'd like to suggest some tips for buyers of expertise, to help you get what you pay for.

1. Map the different species. Different experts have different standard behaviors. Some experts do the work for you, some tell you what to do, some help you do it. Some are obvious, like the accountant filling out the tax forms for you, the lawyers writing the legal documents, the designers designing, and the graphic artists drawing. But the lines get blurry. Accountants and lawyers, for example, don't just do things, they also give advice and charge you for it. Coaches and consultants have some obvious differences. Know who does what.
Contrary to what most of you might guess, the highest rate of entrepreneurial activity over the last few years is not Gen-Y young upstarts, but Baby Boomers in the 55-64 year age group. In fact, according to a study by the Ewing Marion Kauffman Foundation, these Boomers are actually driving a new entrepreneurship boom.

Some people are calling entrepreneurship the 'new mid-life crisis' for the 76 million-strong demographic once thought to be over the hill. Partially due to the economy, but also due to longer, healthier lives and changes in job tenure, 62% of working Boomers are now expected to stay in the labor force, with real power and influence, for at least nine more years, to 2020.

Here is a summary of indicative facts from the earlier study referenced, an update published last year, and others. These indicate that the correct icon for an entrepreneur may now have gray hair, rather than the warm glow of youth: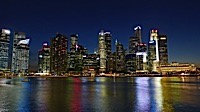 When dozens of pilot whales got stranded on a beach in New Zealand last week, "droves" of volunteers and professionals from the Department of Conservation teamed up to help move the animals back into the ocean. But just days later, 65 of the whales had again beached themselves. This time, not only did hundreds more volunteers show up, they stayed with the whales, hydrating them for hours until the tide rose and the whales could move themselves back to sea.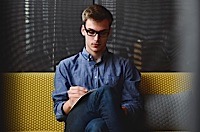 Up until summer 2009, Ami Kassar was a nine-to-fiver, working for Advanta, one of the largest providers of credit cards to small business. But then the company went bust, another victim of the credit crisis, and the newly unemployed Mr. Kassar decided to strike out on his own.

He formed MultiFunding, a broker that helps arrange loans for small businesses. It was hardly an auspicious time to open any business, but Mr. Kassar's challenge was particularly daunting: the freeze in small commercial loans was only beginning to thaw. Plus, business loan brokering has been a fairly obscure and even somewhat shadowy field — but one that Mr. Kassar says he believes serves a growing need.
Maryland TEDCOANDThe National Council of Entrepreneurial Tech Transfer (NCET2)PresentA Webinar Series on"Demystifying Working with Federal Labs"Featuring Federal Technology Transfer Professionals

Click Here to Register [or visit http://center.ncet2.org]
SERIES DESCRIPTION:
On April 7, 2010, Office of Science and Technology Policy of the White House released its inaugural Open Government Plan highlighting transparency, participation, and collaboration.
"Demystifying Working with the Federal Labs" is a lecture series launched by the Mid-Atlantic Region of the Federal Laboratory Consortium in order to render the technology transfer process at federal agencies more transparent, and to encourage collaborations with the federal labs. This lecture series aims to provide a platform for Federal Laboratories to educate academia, industry, and technology transfer professionals on different technology transfer mechanisms used at the federal labs. While some of the lectures will be an introduction to common technology transfer mechanisms, such as CRADAs and licenses, other lectures will focus on more specialized agreements that may be unique to a particular agency, such as NASA's Space Act agreements.
It is our hope that the series will encourage a dialogue between the federal laboratories and other stakeholders in the area of technology innovation. We hope to reach small businesses, large businesses, academia, economic development organizations, and technology transfer professionals.
THIS MONTH:
INTERSECTION OF CRADAs AND LICENSING -
FROM THE VANTAGE POINT OF NCI AND NIST
Wednesday, February 16, 2011, 1:00 to 2:30 pm ET

The second lecture in the series will focus on Collaborative Research and Development Agreements and their interplay with licensing. Two seasoned technology transfer professionals will discuss the rights of the CRADA collaborator in the IP developped under the research plan.

Presenters:


COST: Free, but registration required by clicking on the link above.

HOW TO PARTICIPATE?: This series is online. You need a computer with web access for the visual/audio. Q&A is conducted by a chat box to the speakers. Once registered to the webinar series you will receive a separate email with the webinar url 24 hours before the start of the webinar.

WHO SHOULD PARTICIPATE IN THE WEBINAR?: These webinars are open to anyone interested in how federal labs, universities and industry can better work together to foster innovation. This includes university staff, faculty and students, local and state economic development professionals, corporate business development directors, academic liaisons, corporate, academic and federal laboratory researchers, technology transfer professionals, and service providers (e.g. lawyers, consultants).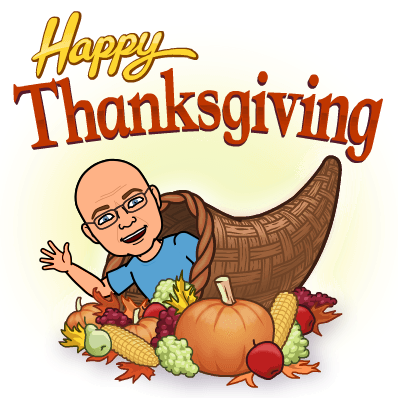 After struggling to create your business plan for months, every entrepreneur likes to think that their document is inspirational and will reach someone who is smart enough to see the brilliance of the idea, intuitive enough to recognize their business acumen, and enthusiastic enough to offer the money required to make it happen.

Every serious investor, on the other hand, has a stack of these in their in-basket (email or real plastic) awaiting review, and is looking for the flaw or less-capable entrepreneur in each that predicts failure, allowing them to discard it like another piece of junk mail. Many VC firms and investment banks receive as many as ten plans per day, so it's hard to get them salivating.
Y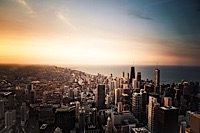 ou can't win as an entrepreneur working alone. You need to have business relationships with team members, investors, customers, and a myriad of other support people. That doesn't mean you have to be a social butterfly to succeed, or introverts need not apply.

It does mean that you need to look, listen, and participate in the business world around you, and network through all available channels, like business-oriented social networks online (LinkedIn), local business organizations (Chamber of Commerce), and events or conferences in your domain.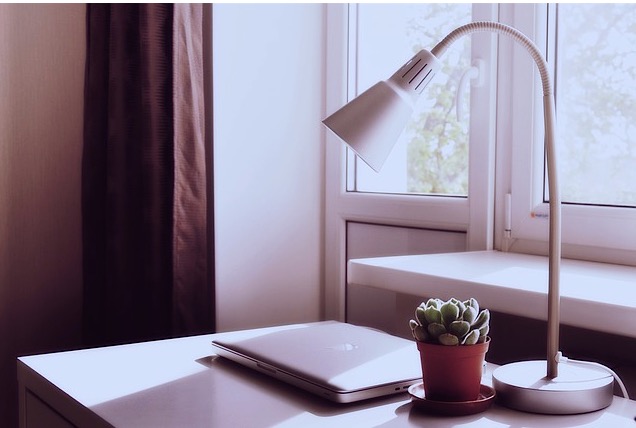 3:34 | Feb 6, 2011 – If you're looking for new sources of cash for your business, you may want to experiment with crowdfunding. It's now possible to raise money online from a variety of investors. Bruce Sellery, the founder of personal finance training company Moolala, tells us how crowdfunding works and why it may be a good fit for your business.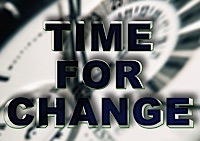 Temple University's business plan competition, the annual Be Your Own Boss Bowl, has received a $500,000 donation from Goldman Sachs Gives, a donor-advised fund, to further expand university-wide entrepreneurship during the next five years.

The gift was made at the recommendation of Alan and Deborah Cohen, both Temple alumni, and will go to the Fox School of Business, which organizes the competition via the Temple Innovation and Entrepreneurship Institute (IEI).

Alan Cohen, a 1972 alumnus of Temple's College of Liberal Arts, is the firm's executive vice president and global head of compliance. Deborah Cohen, also Class of '72, earned her degree from the business school.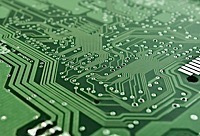 In his 2011 State of the Union Address a couple of weeks ago, President Obama talked about the importance of innovation to create the jobs and industries of the future. A few days later, the White House released a new innovation strategy as part of the President's plan to "win" that future. This strategy said: "America's future economic growth and international competitiveness depend on our capacity to innovate. We can create the jobs and industries of the future by doing what America does best – investing in the creativity and imagination of our people. To win the future, we must out-innovate, out-educate, and out-build the rest of the world." A few days later the White House, in partnership with the Kauffman Foundation and Case Foundation, launched a Startup America initiative aimed at doing just this.
Whether or not there will be a "shake out" in the venture industry depends on how you define it. If it means that certain formerly prestigious VC firms will close up shop and wind down, then yes. If it means a sharp decline in the number of venture firms, then no.

I look to the hedge fund industry for an analogy of how an alternative asset class has dealt with turmoil. Back in 2006, my original thesis was that the hedge fund industry would begin to resemble a barbell (as measured by assets under management), with a bubbling cauldron of smaller start-up funds focused on alpha at small scale, while a group of large asset management titans with best-in-class compliance, control and reporting environments would reinforce their already strong positions. Firms in the middle would have a hard time, as they lack the resources to compete with the largest firms while having "alpha at scale" problems not felt by the smaller firms. While small firms have jumped to the mega-class and some larger firms have imploded, I believe my thesis has largely been borne out.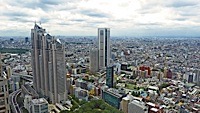 Thanks to entrepreneurs like Andrew Mason, Mark Zuckerberg, Jack Dorsey, and others, it has never been cooler to create a startup. The potential for exponential user growth, the raising of angel and VC funding, and of course, the exits via acquisition, IPO or other sort makes the dream of the startup so attractive.

But at what point does the startup simply become just like any other company? At what point does your innovative, young and revolutionary startup lose its "startup" status?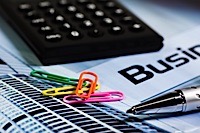 It's been nearly a year since Formula Capital's James Altucher discussed his theory on why sending your kids to college is a bad idea.

The segment proved to be one of Tech Ticker's most popular...and controversial of 2010. (See: Rethinking College as Student-Loan Burdens Rise)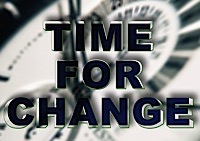 Early stage education technology startups can now apply for Startl's second annual accelerator program. The program offers ed-tech startups a three-month residency in New York City and an opportunity to work with the social venture Startl and the tech accelerator DreamIt Ventures.

The program involves mentorship from marketing, business development, brand building, and customer acquisition experts, all with a special emphasis on the education technology industry. There's no funding associated with the program but like most accelerators, it culminates in a pitch day where each team gets to present to potential investors.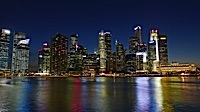 COLUMBIA, Md. -- The Maryland Technology Development Corporation (TEDCO), in collaboration with the Frederick County Office of Economic Development (OED), announced today the successful completion of the Ft. Detrick Technology Transfer Initiative (FDTTI) and three final grant awardees. Through the FDTTI program, 26 startup companies received a total of $1,300,000 for the development of technology solutions used to address medical needs of the U.S. Army. The final companies to receive funding are Oculearn, LLC, Fyodor Biotechnologies, Inc., and Foxspire, LLC. Each research team received $50,000.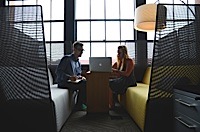 Contrary to what most of you might guess, the highest rate of entrepreneurial activity over the last few years is not Gen-Y young upstarts, but Baby Boomers in the 55-64 year age group. In fact, according to a study by the Ewing Marion Kauffman Foundation, these Boomers are actually driving a new entrepreneurship boom.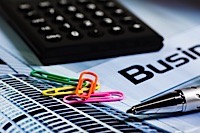 For its first few decades Silicon Valley was content flying under the radar of Washington politics. It wasn't until Fairchild and Intel were almost bankrupted by Japanese semiconductor manufacturers in the early 1980's that they formed Silicon Valley's first lobbying group. Microsoft did not open a Washington office until 1995.

Fast forward to today. The words "startup," "entrepreneur," and "innovation" are used fast, loose and furious by both parties in Washington. Last week the White House announced Startup America, a public/private initiative to accelerate accelerate high-growth entrepreneurship in the U.S. by expanding startups access to capital (with two $1 billion programs); creating a national network of entrepreneurship education, commercializing federally-funded research and development programs and getting rid of tax and paperwork barriers for startups.

What's not to like?
Receive our DAILY Free Updates
Wednesday, 24 April 2013 00:00
Tuesday, 23 April 2013 00:00
Thursday, 25 April 2013 00:00
Thursday, 02 May 2013 00:00
Saturday, 11 May 2013 00:00
Read more...