innovation DAILY
Here we highlight selected innovation related articles from around the world on a daily basis. These articles related to innovation and funding for innovative companies, and best practices for innovation based economic development.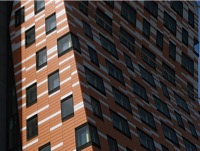 If you are looking for inspiration and ideas, I strongly suggest that you check out TED. Technology, Education and Design, for which TED is the acronym, is a series of conferences and talks that cover a wide range of subjects. Most importantly though, at this time, TED's website, www.TED.com offers over 1,000 such talks, usually less than 20 minutes each, for free. It's a truly amazing resource! Their tagline is "Ideas worth spreading"; I couldn't agree more.
Here are a few of my favorite talks on TED.com, the variety of which gives you a good idea of the range of topics covered on TED. The site contains ideas and inspiration for you, regardless of your interests.
Receive our DAILY Free Updates
Thursday, 26 March 2015 00:00
Thursday, 26 March 2015 00:00
Friday, 03 April 2015 00:00
Monday, 23 March 2015 00:00
Wednesday, 01 April 2015 00:00
Read more...