innovation DAILY
Here we highlight selected innovation related articles from around the world on a daily basis. These articles related to innovation and funding for innovative companies, and best practices for innovation based economic development.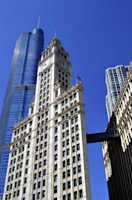 Nest, a startup that makes a "smart thermostat" and an equally intelligent smoke detector, is now hotter than ever with a $2 billion valuation, according to a report.
The figure is based on a $150 million round of funding led by DST Global, according to a report in Re/code. The report states that the valuation could be as high as $3 billion. Nest's last reported valuation figure was $800 million, which was based on an $80 million funding round last January.
Receive our DAILY Free Updates
Friday, 13 May 2016 00:00
Monday, 09 May 2016 00:00
Saturday, 23 April 2016 00:00
Thursday, 19 May 2016 00:00
Friday, 29 April 2016 00:00
Read more...