innovation DAILY
Here we highlight selected innovation related articles from around the world on a daily basis. These articles related to innovation and funding for innovative companies, and best practices for innovation based economic development.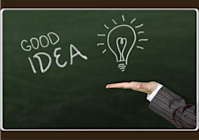 Two distinct expressions of urbanism, the global city and the mega city, are often conflated in the public's mind. This can lead people to implicitly link the future fortunes of megacities (urban regions of more than 10 million people) with the success of global cities (defined roughly as a very important node at the high end of the global economy), especially as there's overlap between the two types. They can then assume that the world's emerging megacities will ultimately be successful, maybe even very successful. Places like São Paulo and Istanbul are held up as global cities in the making. Even more clearly struggling megacities like Jakarta and Lagos are sometimes portrayed as up and coming hip.
Image: http://www.freedigitalphotos.net
Receive our DAILY Free Updates
Friday, 11 November 2016 23:00
Wednesday, 09 November 2016 23:00
Friday, 25 November 2016 00:00
Wednesday, 09 November 2016 23:00
Tuesday, 29 November 2016 00:00
Read more...