innovation DAILY
Here we highlight selected innovation related articles from around the world on a daily basis. These articles related to innovation and funding for innovative companies, and best practices for innovation based economic development.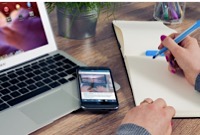 When are people the most creative? Is there an age where you "peak"? Or does discipline at any age determine how much you'll create?
As with most things, there are a few sides to the argument:
WHEN YOU'RE YOUNG When Orson Welles was the ripe old age of 26, he made a movie about the news business called Citizen Kane.
Image Courtesy of Ambro / FreeDigitalPhotos.net
Receive our DAILY Free Updates
Thursday, 07 April 2016 00:00
Monday, 04 April 2016 00:00
Friday, 22 April 2016 00:00
Friday, 08 April 2016 00:00
Wednesday, 06 April 2016 00:00
Read more...