innovation DAILY
Here we highlight selected innovation related articles from around the world on a daily basis. These articles related to innovation and funding for innovative companies, and best practices for innovation based economic development.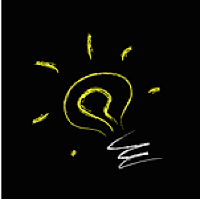 Now that the so-called JOBS Act has passed, Congress is searching for the next big idea to give entrepreneurs a boost. The Jumpstart Our Businesses Act aimed to simplify the fundraising process for small companies and reduced the requirements for them to go public. Entrepreneurs and investors were largely pleased with the outcome, but some say further policies are necessary to enhance small-business growth .
To that end, Senate Small Business Committee Chair Sen. Mary L. Landrieu (D-La.) is holding the third in a series of roundtables Wednesday morning on growing jobs through entrepreneurship. The hearing will feature policy pitches from academics, local officials, accelerators and successful start-ups, such as the handmade goods e-commerce site Etsy and the Arlington-based energy information company Opower.
Receive our DAILY Free Updates
Wednesday, 06 August 2014 00:00
Saturday, 02 August 2014 00:00
Thursday, 24 July 2014 00:00
Thursday, 14 August 2014 00:00
Tuesday, 12 August 2014 00:00
Read more...