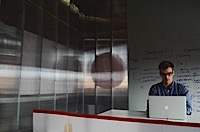 The formation of a new venture fund in Grand Rapids begins, at least on one level, filling a gap in the availability of capital in West Michigan for startup businesses.

The organizers of Michigan Accelerator Fund I, which just finally received the $6 million in seed money awarded last fall by the state, hope the venture can spur the creation of subsequent funds — both their own and funds by other prospective investors in the region.

The fund will invest in early-stage companies that are pursuing commercialization of a product or service and need capital to beta-test or validate their concept or develop a prototype. It's an area where entrepreneurs, after going through their "friends and family" for backing, often find a lack of available capital.
To read the full, original article click on this link: New Grand Rapids venture fund aims to fill capital gap | MLive.com
Author: Mark Sanchez | Business Review West Michigan