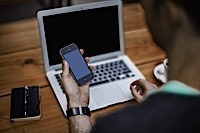 The Baltic Dynamics conference is an initiative of the Baltic Association of Science/Technology Parks and Innovation Centres - BASTIC - and has been held annually since its inception in 1996. The conference venue is rotated between the Baltic States - Estonia, Latvia and Lithuania. In 2013, it is Latvia's turn again and the conference will be held in the country's capital Riga, the largest city in the Baltic States. The conference organisers invite all involved in the dynamic innovation and entrepreneurship development - leaders of innovative companies, managers of science/technology parks and business incubators, public authorities responsible for innovation in the region, venture capital organisations, etc. - to present and discuss initiatives to make efficient innovation strategies and policies happen.
This year Rich Bendis was invited to speak at the first plenary session on September 12, 2013 titled "The Role of Innovation Systems in Economic Development". He presented on the topic of Innovation Based Economic Development.
View Presentation: Innovation Based Economic Development "A Key to Smart Growth"