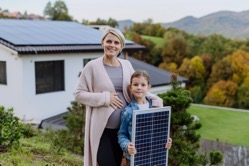 MIT created a solar cell that is unlike any other. It is made of lightweight fabric solar cells that can swiftly convert any surface into an energy source, according to a report by the World Economic Forum (WEF).
Resilient, Flexible Solar Cells These resilient, flexible solar cells are attached to a sturdy, lightweight fabric and are much thinner than human hair, making them simple to mount on a permanent surface.
They are formed of semiconducting inks utilizing printing techniques that can be scaled up in the future to large-area manufacturing and generate 18 times more power per kilogram than conventional solar panels, as per WEF's report.