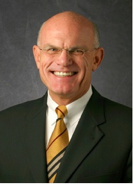 This is a special edition of Innovation Daily which is focused on the recent Baltic Dynamics 2013 Conference in Riga, Latvia where I had the privilege of being invited to be a keynote speaker. The Conference was organized excellently by Janis Stabulnieks, the Managing Director of the Latvian Technological Center.
This issue will include Janis's summary of the conference , key presentations, press clippings, tv coverage and conference proceedings. We will also have a photo collage illustrating the beauty of Latvia, its culture and people.
Please enjoy and we will plan to do more special editions in the future.