innovation DAILY
Here we highlight selected innovation related articles from around the world on a daily basis. These articles related to innovation and funding for innovative companies, and best practices for innovation based economic development.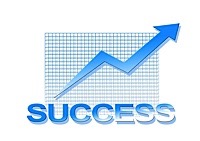 The State Entrepreneurship Index tracks core trends and reflects states' entrepreneurship envi- ronments, growth in business formation and tech- nological innovation. Each state index is calculated HIghest N. Y. 2.34 by comparing five key economic components and determining how much their performance deviate above or below the "median state," which is as- signed a value of 1.0.
Receive our DAILY Free Updates
Tuesday, 09 June 2015 00:00
Tuesday, 16 June 2015 00:00
Thursday, 18 June 2015 00:00
Monday, 15 June 2015 00:00
Wednesday, 10 June 2015 00:00
Read more...