innovation DAILY
Here we highlight selected innovation related articles from around the world on a daily basis. These articles related to innovation and funding for innovative companies, and best practices for innovation based economic development.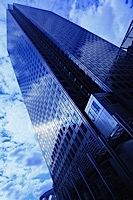 Y Combinator (YC), the Silicon Valley-based startup accelerator and seed fund, has answered a question it says it gets asked a lot: What is the fundraising and valuation status of all startups that have come through its doors?
Launched in 2005 by Paul Graham, Trevor Blackwell, Jessica Livingston, and Robert Morris, YC initially ran two programs — one in California, and one in Massachusetts. The latter of these closed in 2009.
Image: http://venturebeat.com
Receive our DAILY Free Updates
Tuesday, 04 August 2015 00:00
Thursday, 13 August 2015 00:00
Monday, 03 August 2015 00:00
Saturday, 08 August 2015 00:00
Wednesday, 12 August 2015 00:00
Read more...