innovation DAILY
Here we highlight selected innovation related articles from around the world on a daily basis. These articles related to innovation and funding for innovative companies, and best practices for innovation based economic development.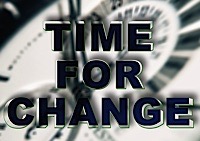 It's inevitable: Winter is here and there is nothing you can do about it.
When white fluffy snow drifts from the sky and ice storms haunt those who are unlucky enough to live in regions with seasons, everything seems dreary and unmotivating. Once you run out of things to watch on Netflix, you'll start to reconsider why you chose to live in this god-forsaken winter "wonderland."
Image: http://www.flickr.com/photos/67958110@N00/2896884681
Receive our DAILY Free Updates
Wednesday, 07 January 2015 00:00
Monday, 12 January 2015 00:00
Saturday, 17 January 2015 00:00
Thursday, 01 January 2015 00:00
Monday, 19 January 2015 00:00
Read more...