innovation DAILY
Here we highlight selected innovation related articles from around the world on a daily basis. These articles related to innovation and funding for innovative companies, and best practices for innovation based economic development.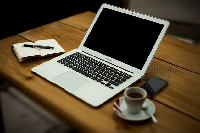 It's no surprise to me that everyone and their friend is interested in learning more about what it takes to ditch the corporate drone power suit and become their own bosses. It took three months out of college at a consulting gig to know that corporate life was not for me: too much red tape, not enough professional autonomy, and moronically slow growth, all to be labeled an impersonal number in a sea of thousands.
Image: http://under30ceo.com
Receive our DAILY Free Updates
Wednesday, 06 August 2014 00:00
Saturday, 02 August 2014 00:00
Thursday, 14 August 2014 00:00
Tuesday, 12 August 2014 00:00
Thursday, 07 August 2014 00:00
Read more...