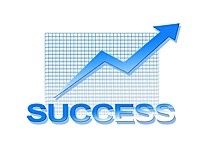 A few years ago in a study of top-performing managers for Best Buy, I had the chance to interview Ralph Gonzalez. Ralph had successfully transformed one of Best Buy's lowest-performing stores into a repeat award winner. On virtually every metric, from revenues to profitability to employee engagement to "shrink," he had taken his team from the bottom 10 percent to the top. What had he done, I asked him, to effect such a dramatic transformation? He told me that he had played on his likeness to a young Fidel Castro, that he had called his store "La Revolucion," that he had posted a "Declaracion de Revolucion" in the break room, that he had made the supervisors wear army fatigues, and then, as I was scribbling all this down, he told me about the whistle.
To read the full, original article click on this link: The Difference Between Invention And Innovation
Author:Marcus Buckingham
Receive our DAILY Free Updates
Thursday, 07 April 2016 00:00
Friday, 22 April 2016 00:00
Friday, 08 April 2016 00:00
Wednesday, 06 April 2016 00:00
Saturday, 23 April 2016 00:00
Read more...