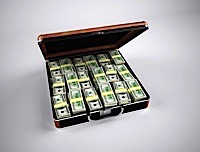 Exclusive to InnovationDAILY by Dr. Janice Presser, CEO, The Gabriel Institute

December isn't over yet, and already Forbes has named the top CEO screw-ups of 2010.

The undisputed champion is a man who, upon his appointment as CEO of British Petroleum, promised a "laser-like focus on safety and reliability" -- Tony Hayward. In addition to having an oral fixation on his own foot, his laser apparently missed safety entirely and instead scored a direct hit on the Deepwater Horizon during drilling operations.

Joining this ex-CEO in the 'bonehead hall of fame' are, in no particular order:

Michael Lyon, ex-CEO of his family's huge real estate company, was arraigned on charges of secretly making home videos of his 'liaisons dangereuses' with paid escorts. The company's new CEO is now busy trying to recruit agents away from other companies. I wonder if they also videotape their interview process?

Jon Latorella, ex-CEO of Locateplus, was indicted on charges of securities fraud, filing false statements to the company's auditor and the SEC, aggravated theft, and a few, even juicier, charges. Adding just a touch of irony, Locateplus describes itself as the "industry leader in providing online investigative solutions to law enforcement." Lesson learned: Don't cheat where you eat!

Carly Fiorina, former Hewlett-Packard CEO. While en route to her failed bid to become a U.S. Senator, Ms. Fiorina criticized Barbara Boxer's hair instead of her policies. Now, now, ladies… There are too few of us in leadership already. Let's not allow healthy competition to devolve into cat-fighting!

Linda McMahon, who also flopped as a U.S. Senate seat seeker, did herself no favors by admitting that she 'had no idea' whether or not World Wrestling Entertainment, her previous CEO gig, had paid its employees at least the state-mandated minimum wage. Listen up, Linda...just a little girlfriend advice. When you apply for a job, it's a good idea to do a little research.

Timothy Huff, former GlobeTel CEO, was sentenced to 50 months in prison after pleading guilty to charges of conspiring with his CFO to create fake revenue, report it, and then fabricate invoices and documents to back up the non-existent numbers. And, get ready...Tim isn't the first C-level GlobeTel Executive to be indicted. He follows in the footsteps of Thomas Jimenez, convicted of tax fraud for failing to report over $2.7 million in GlobeTel stock grants (to himself and others) as income. Who says corporate culture isn't important?

And the Forbes list of 'winner' CEOs goes on and on: I.O. Hawkins of Petro America; Gary Holden of Enmax; Lei Jin of GeneScience Pharma, and the incomparable cheesiness of HP's Mark Hurd. But in case all this bad behavior is just too much for you, think back to Bernie Madoff, who cooked up $50 billion worth of fraud, betrayal, and financial ruination.

So is bad behavior something we should just come to expect from CEOs? I hope not. I mean, I'm a CEO, and even if I had the inclination to do bad things (which I don't), I would never risk subjecting my family, my investors, or my team to such disappointment and shame.

These CEO's were called Leaders, but their behaviors had nothing to do with leadership; just self-interest and an utter lack of 'team' sensibility.

Leadership is a team sport. If you aren't a good team player, you can't be a good leader.


---
Dr. Janice Presser is CEO of The Gabriel Institute, which has created Role-Based Assessment: the completely new way to predict how someone will work on a team. She offers readers of Innovation America a 'no cost solution' for a hiring problem - whether that's the CEO or (hopefully) anyone else they will want to rely on. Contact her at This email address is being protected from spambots. You need JavaScript enabled to view it.. For organizations looking for ways to improve performance, TGI can also provide pilot programs in leadership development, succession planning, and teambuilding.