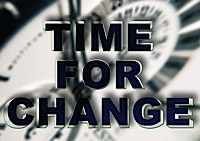 Scientists at Pioneer Hi-Bred, a DuPont Business, are making major breakthroughs in the area of plant genetics, developing productive crops for farmers around the globe to help meet the world's need for food, fuel and materials.
The company, which has headquarters in Johnston, sells seed in more than 90 countries around the world. Pioneer works to increase the productivity of a variety of crops, including corn, soybeans, sorghum, mustard, pearl millet, inoculants, canola, sunflower, alfalfa, wheat, and rice. Research for these products is conducted in more than 100 locations in 24 countries on 6 continents.
Throughout Pioneer's history, one reason for the company's widespread success has been innovation.
"Research and customer service have been leading drivers of Pioneer's business success," said John Soper, Vice President of Crop Genetics Research and Development at Pioneer. "We continually reinvest a substantial percentage of our revenue back into research investments to remain in a leadership performance position and stay on the cutting edge of technology. By making high-risk, long-term investments, we've been able to stay ahead of our competition and be successful."
Pioneer was founded by Henry A. Wallace in 1926, and has remained in Iowa since the beginning. While the company is owned by Delaware-based DuPont, Iowa has remained the major center for Pioneer's business. The company points to Iowa's high quality of life and a positive family environment when recruiting scientists. In addition, Pioneer and DuPont have received recognition as the top places to work in the life sciences industry from The Scientist magazine.
Pioneer's long-standing relationship with Iowa was strengthened when the company announced a significant expansion of its Krug and Mendel facilities and a new facility, all in Johnston, Iowa. The total investment of these expansions is $67 million and will include laboratory and office space, in addition to its existing state-of-the-art labs. The expansions will also create more than 500 jobs for the area.
The research conducted by Pioneer's scientists can be divided into two major segments. The first is product development, where scientists trained in genetics and plant breeding work to develop new seed varieties for growers.
The other major area of expertise for Pioneer is biotechnology, where researchers help develop new traits for crops that do not exist in their native species.
One of Pioneer's biotech breakthroughs came when it co-developed resistance to corn rootworm with Dow AgroSciences. Without biotechnology traits or insecticidal treatments, corn rootworm can significantly reduce corn yields due to root damage and lack of natural resistance.
The company also developed molecular marker gene-tracking systems, much like those used forensic science, to help breeders more efficiently identify corn and soybean lines containing genes that confer resistance to a broad range of diseases, pests, and environmental stresses. The first efforts, in which Pioneer led the industry, was in the use of these marker systems to select soybean varieties containing native genes conferring resistance to soybean cyst nematode, a parasitic worm that damages soybean roots and is leading cause of yield loss to soybeans in the U.S.
Pioneer highlights its close connection with its customers. The company has a sales system that ensures a Pioneer representative provides face-to-face service with the farmer and acts as an adviser from the beginning planning stages right through harvest time.
"We view farmers as partners. Their success is our success," Soper said.