innovation DAILY
Here we highlight selected innovation related articles from around the world on a daily basis. These articles related to innovation and funding for innovative companies, and best practices for innovation based economic development.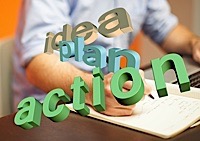 Sprint Corp. has fulfilled its three-year commitment to its business startup accelerator in Kansas City and is looking for partners to help it sponsor next year's program, CEO Marcelo Claure said Tuesday.
Claure announced the invitation to other corporate and civic sponsors at the Sprint Accelerator's demonstration day event at the Kauffman Center for the Performing Arts.
"We've decided that we're going to partner with other Kansas City-based companies in order to continue the momentum we've built with the accelerator," Claure said at the event.
Image: http://www.kansascity.com
Receive our DAILY Free Updates
Friday, 13 May 2016 00:00
Monday, 09 May 2016 00:00
Thursday, 19 May 2016 00:00
Friday, 29 April 2016 00:00
Saturday, 21 May 2016 00:00
Read more...