innovation DAILY
Here we highlight selected innovation related articles from around the world on a daily basis. These articles related to innovation and funding for innovative companies, and best practices for innovation based economic development.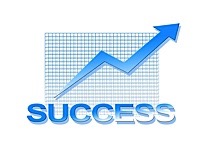 AT LAST, it seems, something is to be done about the dysfunctional way America's patent system operates. Two recent developments suggest calls for patent reform are finally being heard at the highest levels. First, in 2013, defying expectations, the House of Representatives passed (by an overwhelming majority) the Innovation Act, a bill aimed squarely at neutralising so-called patent trolls. These are individuals or companies who buy up lots of patents and then use them to extract payments from unsuspecting victims. Second, the US Supreme Court agreed to rule on what is the most contentious issue of all: which inventions are actually eligible for patent protection.
Image Courtesy of Stuart Miles / FreeDigitalPhotos.net
Receive our DAILY Free Updates
Sunday, 16 February 2014 01:00
Sunday, 16 February 2014 01:00
Thursday, 20 February 2014 01:00
Tuesday, 11 February 2014 01:00
Tuesday, 18 February 2014 01:00
Read more...