innovation DAILY
Here we highlight selected innovation related articles from around the world on a daily basis. These articles related to innovation and funding for innovative companies, and best practices for innovation based economic development.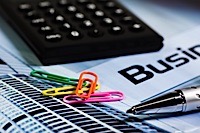 BY DAVID RANII This e-mail address is being protected from spambots. You need JavaScript enabled to view it
Real estate giant Alexandria Real Estate Equities has unveiled sweeping plans to transform a 56-acre Research Triangle Park site into a campus for life science and agricultural technology companies.
Plans for the campus call for more than 1 million square feet of space.
"This is aimed at creating a world-class campus, we think in the heart of RTP ... that will have an amenity-rich and urban-like environment," said Joel Marcus, founder and CEO of Alexandria.
Receive our DAILY Free Updates
Thursday, 05 November 2015 23:00
Monday, 02 November 2015 23:00
Friday, 06 November 2015 23:00
Monday, 09 November 2015 23:00
Thursday, 29 October 2015 23:00
Read more...