innovation DAILY
Here we highlight selected innovation related articles from around the world on a daily basis. These articles related to innovation and funding for innovative companies, and best practices for innovation based economic development.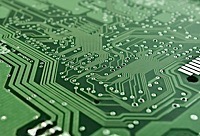 It can't be easy watching your beloved, talented, educated money-pit child walk off that graduation stage, diploma in hand . . . and move back home with no job prospects. Last summer when I graduated with a couple of freelance jobs but was looking for something full-time, I was lucky that my parents mostly employed the strategy they had been using with me since the fourth grade: "She's got it." They were always supportive but never pestered me about what progress I had made that day, where I was applying, who I had reached out to, because they knew I was on top it. And guess what? Their trust in me gave me much more confidence in my job search than constant nagging would have.
Receive our DAILY Free Updates
Saturday, 02 May 2015 00:00
Tuesday, 28 April 2015 00:00
Tuesday, 05 May 2015 00:00
Monday, 04 May 2015 00:00
Tuesday, 05 May 2015 00:00
Read more...