innovation DAILY
Here we highlight selected innovation related articles from around the world on a daily basis. These articles related to innovation and funding for innovative companies, and best practices for innovation based economic development.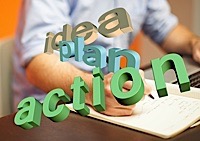 New York, New York – January 22, 2015 - The Intelligent Community Forum announced the Top7 Intelligent Communities of 2015 earlier today in an online event hosted by Finland's former Minister of Communications, Suvi Linden. The Top7 list included cities and towns from 5 different nations, three communities from the United States, one from Australia, one from Brazil, one from Canada, and one from Taiwan.
Receive our DAILY Free Updates
Wednesday, 07 January 2015 00:00
Monday, 12 January 2015 00:00
Saturday, 17 January 2015 00:00
Thursday, 01 January 2015 00:00
Monday, 19 January 2015 00:00
Read more...