innovation DAILY
Here we highlight selected innovation related articles from around the world on a daily basis. These articles related to innovation and funding for innovative companies, and best practices for innovation based economic development.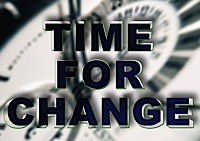 Today more than half of the planet's population lives in cities. By 2035 that figure will rise to 70%. If there is a mega-trend shaping this century, this is it: We are racing toward the urban planet.
Here are some paradigm-shifting facts to consider:
Urban dwellers, who occupy just 2% of the world's surface, use the bulk of the world's energy, water and other resources.
The world's 600 largest cities contribute 60% of the planet's gross domestic product (GDP)—and these 600 cities are changing fast.
The McKinsey Global Institute has spelled out this urban future: "Half of global GDP in 2007 came from 380 cities in developed regions, with more than 20 percent of global GDP coming from 190 North American cities alone…. But by 2025, one-third of these developed-market cities will no longer make the top 600; and one out of every 20 cities in emerging markets is likely to see its rank drop out of the top 600. By 2025, 136 new cities are expected to enter the top 600, all of them from the developing world and overwhelmingly—100 new cities—from China."
Receive our DAILY Free Updates
Tuesday, 28 October 2014 23:00
Friday, 24 October 2014 23:00
Tuesday, 28 October 2014 23:00
Wednesday, 05 November 2014 00:00
Tuesday, 28 October 2014 23:00
Read more...