innovation DAILY
Here we highlight selected innovation related articles from around the world on a daily basis. These articles related to innovation and funding for innovative companies, and best practices for innovation based economic development.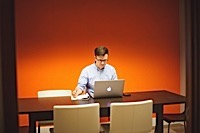 As the price of solar panels has plummeted, the amount of solar power being generated worldwide is soaring. Yet solar still accounts for less than 2 percent of the world's total electricity capacity. And small wonder. Each square meter of solar panel generates around 145 watts of electrical power, enough to turn on just two or three light bulbs.
That means you'd have to cover the National Mall in Washington, D.C. five or six times over to match the peak capacity of a large fossil-fuel power plant. What's more, every one of those panels needs to be installed by hand.
Receive our DAILY Free Updates
Saturday, 29 November 2014 00:00
Saturday, 22 November 2014 00:00
Saturday, 22 November 2014 00:00
Monday, 01 December 2014 00:00
Thursday, 04 December 2014 00:00
Read more...