innovation DAILY
Here we highlight selected innovation related articles from around the world on a daily basis. These articles related to innovation and funding for innovative companies, and best practices for innovation based economic development.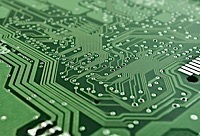 Sometimes, it's the little things in life that make you happy.
Today is International Day of Happiness , an initive supported by the United Nation Foundation to create a happy world for people everywhere.
To celebrate, we asked Mashable employees what little things in life makes them happy. For some, a perfectly popped bag of popcorn or clothes fresh out of the dryer is more than enough to put a smile on their face.
Image: FLICKR, LIZ WEST
Receive our DAILY Free Updates
Wednesday, 05 October 2016 00:00
Wednesday, 12 October 2016 00:00
Saturday, 01 October 2016 00:00
Thursday, 06 October 2016 00:00
Tuesday, 11 October 2016 00:00
Read more...