innovation DAILY
Here we highlight selected innovation related articles from around the world on a daily basis. These articles related to innovation and funding for innovative companies, and best practices for innovation based economic development.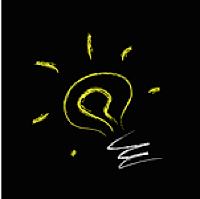 At Forbes, the entrepreneur is king (or queen!). The Capitalist Tool has been celebritizing the Steve Jobs and Mark Zuckerbergs of the world since 1917 when we profiled speculator Jay Gould and John D. Rockefeller, the founder of the Standard Oil Company and (at that time) richest man in the world.
But in nearly 100 years (and thousands of founders) later, while we ask a lot of questions on just what makes them tick, we've never been in the business of putting them into buckets. So naturally a new book that seeks to categorize entrepreneurs into four "types" of people caught our attention.
Receive our DAILY Free Updates
Friday, 06 March 2015 01:00
Saturday, 07 March 2015 01:00
Monday, 09 March 2015 00:00
Saturday, 07 March 2015 01:00
Friday, 13 March 2015 00:00
Read more...