innovation DAILY
Here we highlight selected innovation related articles from around the world on a daily basis. These articles related to innovation and funding for innovative companies, and best practices for innovation based economic development.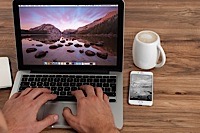 As the Sochi Winter Olympic Games get underway, I'm reminded of a project by documentary filmmaker Gary Hustwit and photographer Jon Pack called The Olympic City. You might be familiar with Hustwit's work. He produced the awesomely nerdy design trilogy featuring Helvetica, Objectified, and Urbanized. These films looked at how design influences everyday life, from print on the page to how cities are designed. The Olympic City extends the theme of how design and infrastructure impact factors into the legacy of Olympic host cities.
Image: Children play football in the abandonded ski jump in Sarajevo. Credit: The Olympic City Project
Receive our DAILY Free Updates
Thursday, 28 July 2016 00:00
Saturday, 13 August 2016 00:00
Monday, 25 July 2016 00:00
Friday, 29 July 2016 00:00
Wednesday, 27 July 2016 00:00
Read more...