innovation DAILY
Here we highlight selected innovation related articles from around the world on a daily basis. These articles related to innovation and funding for innovative companies, and best practices for innovation based economic development.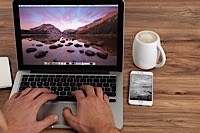 Facebook's recent IPO is one of the most celebrated in history. Despite the travails of its stock price since then, its early investors are now thought of as visionaries, and received handsome returns at the IPO. The company's first angel investor, Peter Thiel, who invested $500,000 in 2004, sold a third of his stake for $640 million. Mark Pincus cashed out $38 million after a $40,000 investment. Yuri Milner invested in Facebook only three years ago, when it was worth $15 billion, and has more than tripled his investment. Facebook's first venture capital investor, Accel Partners, which invested $12.7 million seven years ago, cashed out $1.9 billion and now holds a stake worth several billion more.

As angel and venture investors seek the next Facebook amid a proliferation of innovative startups, increasing valuations, and a stampede of investors to seed and early stage opportunities, I am delighted to invite you to an important new industry conference on the future of financing at a highly discounted rate for active, professional angel investors.


Receive our DAILY Free Updates
Thursday, 09 October 2014 00:00
Thursday, 09 October 2014 00:00
Saturday, 04 October 2014 00:00
Monday, 13 October 2014 00:00
Monday, 13 October 2014 00:00
Read more...