innovation DAILY
Here we highlight selected innovation related articles from around the world on a daily basis. These articles related to innovation and funding for innovative companies, and best practices for innovation based economic development.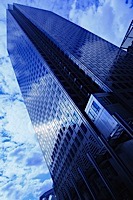 A common question I get is "How do I get a bank loan to fund my startup?" The default answer is that it probably won't happen, because most banks just don't make bank loans to startups. The failure rate is just too high, and startups typically don't have the assets or revenue stream to back up the loan. That's why Angel investors are so sought after by entrepreneurs.
In my experience, some startup founders do overcome these odds, but you need to be realistic and do your homework. Here are some tips and rules of thumb to improve your odds and help you understand when a bank loan or line of credit is possible, and how to get it:
Write a good business plan first. Approaching a banker without a business plan, and asking for money, is a sure way to be rejected and leave a bad first impression. Pay particular attention to the financials, and have a CPA friend review for reasonableness before presenting.
Receive our DAILY Free Updates
Wednesday, 27 August 2014 00:00
Thursday, 11 September 2014 00:00
Saturday, 06 September 2014 00:00
Saturday, 06 September 2014 00:00
Saturday, 23 August 2014 00:00
Read more...