innovation DAILY
Here we highlight selected innovation related articles from around the world on a daily basis. These articles related to innovation and funding for innovative companies, and best practices for innovation based economic development.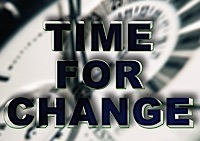 As people progress, things are bound to change. We live in a fast technology-based world, where you don't have to meet a client to fulfill a contract. Yet, some things are irreplaceable. My father is the quintessential example of an entrepreneur. He worked at a dead-end job, and one day he decided to take his life into his own hands. He is one of those people that never made any business cards and when people asked for his information, he'd tare a piece of paper and write his number down. Nevertheless, he always seemed to gain new clients. Over the years of watching my father conduct business, I have learned seven irreplaceable lessons on running a business.
Receive our DAILY Free Updates
Monday, 02 November 2015 23:00
Thursday, 05 November 2015 23:00
Friday, 06 November 2015 23:00
Monday, 09 November 2015 23:00
Sunday, 08 November 2015 23:00
Read more...