innovation DAILY
Here we highlight selected innovation related articles from around the world on a daily basis. These articles related to innovation and funding for innovative companies, and best practices for innovation based economic development.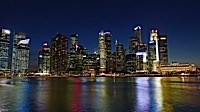 ONE OF OUR MOST CREATIVE PEOPLE IN BUSINESS HUNTER WALK, PARTNER AT HOMEBREW VENTURE CAPITAL WEIGHS IN ON IF YOU SHOULD WAIT FOR YOUR BUSINESS TO GROW OR TRY TO RAISE MONEY RIGHT AWAY.
Sometimes coming up with the great idea is the easiest part. Then once you get the courage to strike out on your own, the real challenges begin. One of the most difficult aspects to starting a new business is when (and how) to raise money.
Ask The Experts How Do I Find The Motivation To Get To The Next Stage Of My Career? How Do I Brand My Business To Stand Out From the Competition? How Can I Learn Skills For A New Field Without Going Back to College?
Image: http://www.freedigitalphotos.net
Receive our DAILY Free Updates
Saturday, 10 September 2016 00:00
Wednesday, 31 August 2016 00:00
Thursday, 08 September 2016 00:00
Monday, 19 September 2016 00:00
Monday, 29 August 2016 00:00
Read more...